Adria matrix plus 670 SL
This is custom heading element
3x Adria Matrix Plus 670 SL
Hymer Tramp 578 "60
.

edition"
Camper Rent Zagreb Croatia
3x Adria Matrix Plus 670 SL
Hymer Tramp 578
Stay in a comfortable interior and drive to interesting locations! Stay on the beaches, mountains or by the river and discover the feeling of freedom, fun and endless adventure!
Our campers 3x Adria Matrix plus 670 sl and Hymer Tramp 578 "60" edition are made on the base model of Fiat and Citroen, which guarantee a very comfortable ride. They are superior in quality, functionality and easy to use.
The interior of the campers are high quality and they are suitable for maximum comfort for 4 to 5 adults.
Your opportunity for a holiday in nature!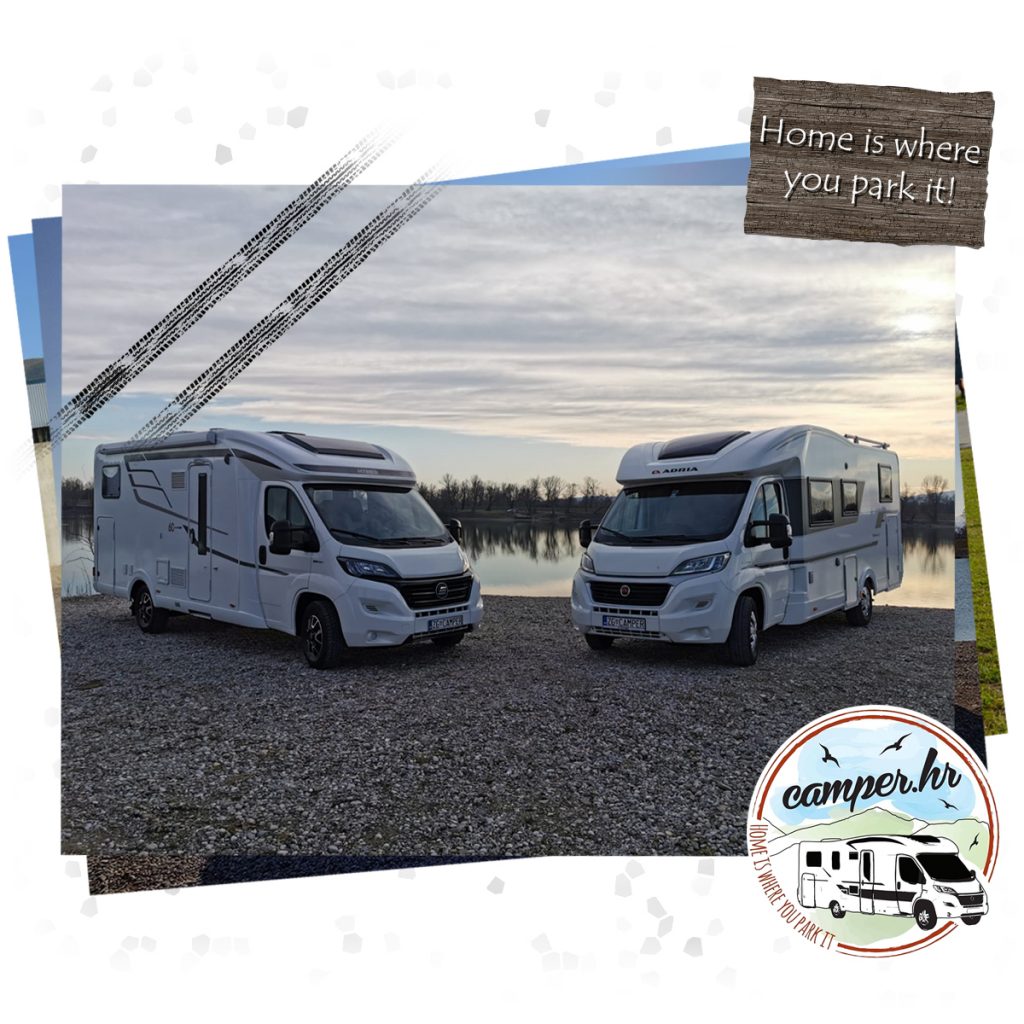 What do I need to know before renting a camper?
The rental price includes:
Rent a camper at your desired date
All accessories
Unlimited mileage
Insurance with franchise (1000 EUR)
Full fuel tank ( return vehicle with full fuel tank)
The camper is rented without bedding and pillows.
Extra bed linen and pillows available (5 EUR / day / person)
Takeover and return of the camper
The camper pickup is the first day of the rental from 4pm.
The camper return is the last day of the rental until 10am.
The first and last days of the lease are counted as 1 day.
Takeover by appointment is also possible.
Additional surcharge
(€ 150 is required when booking a camper):
2 full gas cylinders
toilet chemicals and toilet paper
internal and external cleaning
handover record
There are no additional costs and surcharges.
There is a deposit of 1000 Euro when booking a camper which is returned upon returning the undamaged camper.
Ask for offer
Camper.hr
MIRACULO d.o.o.
Address: Jure Petrekovića 24 E, Zaprešić
OIB: 47594940425
Registered with the Commercial Court in Zagreb
MBS: 080808620
Share capital: HRK 20,000.00, paid in full
Board member: Danijel Čičak
IBAN: HR1324840081135054830 – Raiffeisenbank Austria d.d., Zagreb
Please use model HR00 and account number when making payment
By submitting your information, you agree to the General Terms and Privacy Policy